The Gravity Shield [1] is an Epic Item in PlayStation All-Stars Battle Royale that originates from the series WipEout.
Connection With All-StarsEdit
When used, it protects the player from taking damage from other players and hazards for a limited time. It can also defend against supers (even screen-clearers!), but the shield will be obliterated upon contact.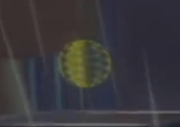 References
Edit
Ad blocker interference detected!
Wikia is a free-to-use site that makes money from advertising. We have a modified experience for viewers using ad blockers

Wikia is not accessible if you've made further modifications. Remove the custom ad blocker rule(s) and the page will load as expected.