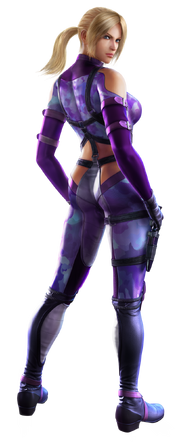 Nina Willaims
is a character from the
Tekken
series. She first appeared in the original Tekken.
Connections with All-Stars
Edit
She appears in PSASBR as an icon that you can select once reaching Rank 20 with Heihachi Mishima.
Along with Heihachi Mishima, Nina has also made an appearanace in every Tekken game.
Ad blocker interference detected!
Wikia is a free-to-use site that makes money from advertising. We have a modified experience for viewers using ad blockers

Wikia is not accessible if you've made further modifications. Remove the custom ad blocker rule(s) and the page will load as expected.