"Power is an illusion"
This user is an administrator of the PlayStation All-Stars Wiki. Their purpose is to ensure that the wiki stays in perfect shape and deal with anyone who shows harm to the wiki.
Should you have any questions, feel free to ask this user on their Wall for assistance.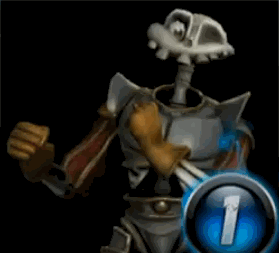 Sup Peers. I love PASBR and i'm still praying Crash Bandicoot comes as he's my
favorite video game character of all time. OF ALL TIME! I got a new capture card so I'll be posting videos to this page and my youtube account soon. By the by, my wiki name is the same as my psn account so when the game comes out don't be shy.
Cross buy is a win!
http://psnprofiles.com/batbugz
All i need for this game to be pitch perfect.Edit
Reasons I prefer this game
Edit
The chaos
I prefer ps3 to wii and sony characters to nintendo.
Playing online with friends.
Characters wishlist
Edit
Crash Bandicoot (Duh)
Spyro
Lammy
The Jersey Devil
Blasto
Lara Croft (Her old ps1 era interpretation)
Sora
Tomba!
Desmond (and his ancestors)
Scorpion, Sub-Zero or Noob saibot
Alex Mercer
Goku, Naruto & Luffy
Chell from Portal 2 (As she was in "to michael")
Pac-Man (Not like in street fighter x tekken. Visually the same but not in the mech)
I'd like to see Batman and Nightwing in this game but they don't seem likely.
Jak & Daxter/ Ratchet & Clank/ Bently
Deadpool (xD)
Kevin Butler
I am the dark,
I am the night,
I- AM- BATBUGZ!
Few things about me
Edit
I saw Ted day 1
Seen Avengers
Avengers was better than the Dark Knight Rises.
Marvels cool but DC is Awesome.
Best Movie: Scott Pilgrim Vs The World
Best Game: Crash Bandicoot, hands down
Bes: Fraiser
Best Show Animated: South Park/ Adventure Time
Best Band Ever: The Beatles
Best Song:Strawberry Fields Forever
Best Hero: Batman
I hate to argue.
I love this game.
Sony has been with me all my life.
I am a looney toon
i'm gamer. don't believe me? ask my class ring.
I have a PS3, PSvita, PSP (broken) and a PS2 but i don't see how the last two are relavant now.
My many... many wins.
Edit
As Promised.