"Power is an illusion"
This user is an administrator of the PlayStation All-Stars Wiki. Their purpose is to ensure that the wiki stays in perfect shape and deal with anyone who shows harm to the wiki.
Should you have any questions, feel free to ask this user on their Wall for assistance.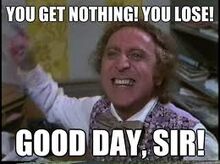 I like Playstation and I like platform fighters soooo yeah...
Favorite All-Stars
Edit
SackBoy
PaRappa
Jak and Daxter
Evil Cole MacGrath
Cole Macgrath
Sly Cooper
Colonel Radec
Sweet Tooth
Toro Inoue
Sir Daniel Fortesque
Kat
Nathan Drake
Zeus
Emmett Graves
Heihachi Mishimi
Big Daddy
Spike
Dante
Issac Clarke
Raiden
Kratos
Nariko
Fat Princess
Top most wanted Sequel characters
Edit
Mr. Grimm
Qwark
Rudy Roundnight
Keira
Chimera
Joel
Dart Fledd
Kessler
Bentley
Lammy Lamb
Kuro
Buzz
Dr. Nefarious
Knack
Ioata
Poseidon